With this production we can find one of the most interesting deals this year, making this product one of the most awaited by both critics and viewers. Not every day you watch a movie with Olivia Colman, Josh Gad, Judi Dench, Willem Dafoe, Daisy Ridley, Tom Bateman, Michelle Pfeiffer, Derek Jacobi, Kenneth Branagh, Leslie Odom Jr, Penelope Cruz and Johnny Depp.
The novelist Agatha Christie, queen of the mystery with more than 66 novels, was crowned as a typewriter and of success after publishing the well-known and popular stories 'Then There Were None', 'Death on the Nile' or 'Murder on the Orient Express'. This latest novel, published in 1934, and starring the Belgian detective Hercule Poirot, places us on a train journey from Istanbul to England. The second night on board a terrible murder occurs, and from that moment the detective will take charge of the investigation and will have to find the killer among all the travelers.
The film directed by Kenneth Branagh, and scripted by Michael Green ('Logan'), presents a new poster that the only thing that provokes us is more eager to see this remake. Are you ready to board the Orient? I certainly can not wait, expectations are high.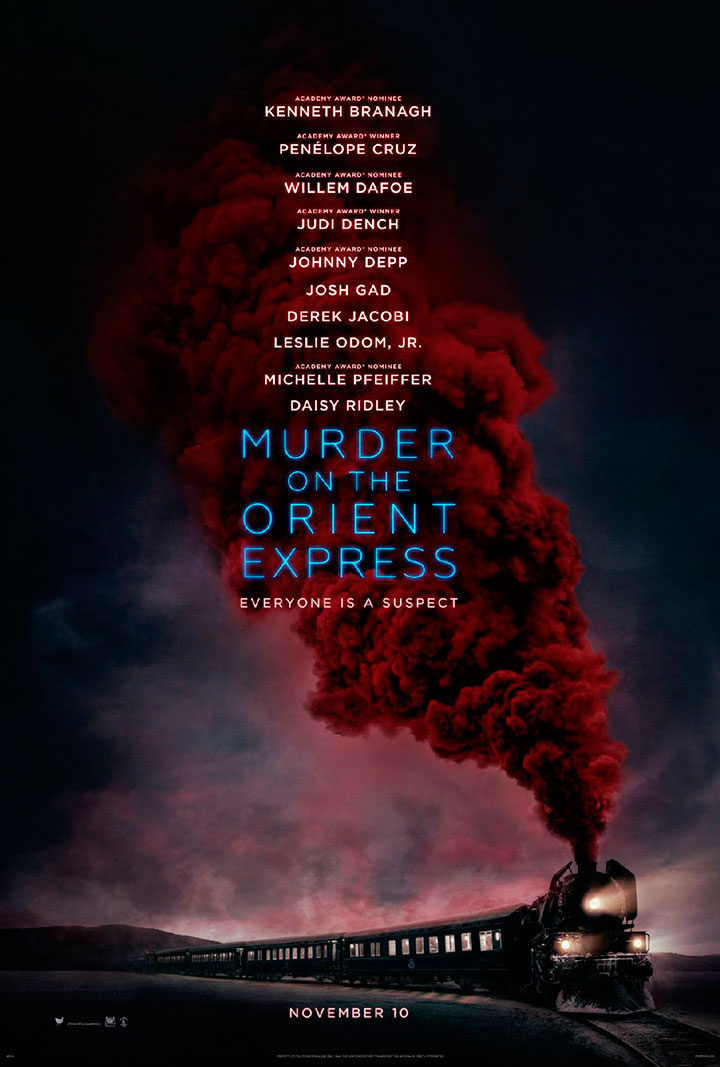 Another adaptation of Agatha Christie
'And Then There Were None' may be one of the best known works of this British author, if you have not read it, I do not know what you are waiting for. But to put it a little easier I recommend the miniseries 'And Then There Were None' made by BBC One that was broadcast in 2015. Three episodes set in 1939 in which eight people, unrelated to each other, are invited through diverse pretexts to the Soldier Island. There, one by one they will die and the murderer is among them.