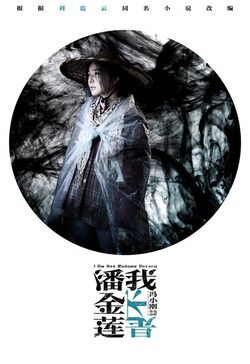 Write a review
Release Dates
United Kingdom: May 26 2017
United States: November 18 2016
Ranking
Ranking: 5,405 out of 12,890 movies (up 1456)
Plot
Li Xuelian and her husband are preparing a scheme: they plan to fake their divorce with the goal of purchasing an apartment they have been dreaming about since forever. However, as soon as the divorce becomes a reality, Xuelian discover that her husband is in fact cheating on her with another woman whom he lives with and whom he as already married. Shocked by the situation, Xuelian begins a surreal journey of revenge that will take her 10 years, with the sole purpose of trying to cancel her divorce, marry her ex-husband again and divorce him again, but properly this time. However, after the jury rejects her attempts, Xuelian's plan will become even more absurd and twisted.
Director
Cast I Am Not Madame Bovary
Li Xuelian
Zhao Datou
Wang Gongdao
Videos
Photos
Reviews I Am Not Madame Bovary
Trivia I Am Not Madame Bovary
It was premiered at the Toronto International Film Festival, where it was awarded with the FRIPESCI prize, and at the San Sebastián Film Festival, where it won both the Golden Seashell and the Silver Seashell for Best Actress.
'Madame Bovary' is not mentioned in the original Chinese title, which instead mentions another adulteress, Pan Jinlian, infamous in Chinese lore, but little known in the Western society.
Recommended