Info
Full Name: Idrissa Akuna Elba
Date of birth: September 06, 1972 (49 years old)
Location: Newham,Gran Londres, Londres
Country: UK
Height: 6'2"
Idrissa Akuna Elba, known as Idris Elba, was born in London on September 6, 1962. Sierra Leonean and Ghanaian origin, grew up in Hackney. His first contact with the art world as a DJ. At 16 he entered the National Youth Music Theatre. In 1994 he begins to make small roles in television series such as 'Space Brigade', 'Bill' and 'Soul Food'. In 2002 calls attention to the film industry for his regular role of Russell 'Stringer' Bell in The Wire. In 2007 participates in 'Harvest' and '28 weeks later '. Get fame with his role of Janek in 'Prometheus' and Staker Pentecost in 'Pacific Rim'. In 2013 he plays Nelson Mandela in a biopic, for which you get a lot of recognition and was nominated for a Golden Globe for Best Actor in a Drama. In 2015 reprises the role of Heimdall in 'Avengers: The Age of Ultron' character that he had acted in the films of Marvel 'Thor' and 'Thor: The Dark World'. The actor is again nominated for a Golden Globe for her performance in 'Beasts of No Nation'.
Awards
Premios
Año
Nominaciones
Premios ganados
Golden Globes

2016
1
-
Golden Globes

2014
1
-
BAFTA Awards

2016
1
-
Latest Films

Sonic the Hedgehog 2
Actor - Knuckles


The Suicide Squad
Actor -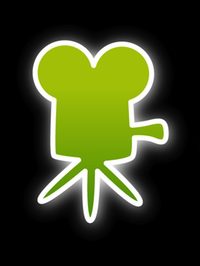 Three Thousand Years of Longing
Actor -


Fast & Furious: Hobbs & Shaw
Actor - Brixton


He has baritone voice.
He left school when he was age 15.
He has no formal acting training.