Info
Full Name: Kate Elizabeth Winslet
Date of birth: October 05, 1975 (46 years old)
Location: Reading, Berkshire
Country: UK
Height: 5'6"
Kate Winslet is an English actress born on October 5, 1975 in Reading, England. She has two sisters, Beth and Anna, and a brother named Joss. Since childhood she studied drama and began her professional career on British television in 1991. In 1992 he participated in the casting of Peter Jackson's film 'Heavenly Creatures' in which she played Juliet Hulme. She received several awards and it was her starting point for her prolific and promising career. In 1997 she starred alongside Leonardo DiCaprio in James Cameron's 'Titanic', the second highest grossing film in film history. The film won 11 of the 14 Academy Awards for which it was nominated, including a nomination for Winslet's performance as Rose DeWitt Bukater. She worked again with DiCaprio after 10 years in 'Revolutionary Road', directed by her then husband Sam Mendes. Finally she won an Academy Award for Best Actress for her role in 'The Reader' directed by Stephen Daldry and other numerous awards. She has been married three times and has three children, one from a different husband.
Kate Winslet has been active for 28 years, participating in 32 movies that average a 6.8/10 score.
Awards
Premios
Año
Nominaciones
Premios ganados
Academy Awards (Oscars)

2016
1
-
Academy Awards (Oscars)

2009
1
1
Academy Awards (Oscars)

2007
1
-
Academy Awards (Oscars)

2005
1
-
Academy Awards (Oscars)

2002
1
-
Academy Awards (Oscars)

1998
1
-
Academy Awards (Oscars)

1996
1
-
Golden Globes

2016
1
1
Golden Globes

2014
1
-
Golden Globes

2012
1
-
BAFTA Awards

2016
2
1
Latest Films

Blackbird
Actress - Jennifer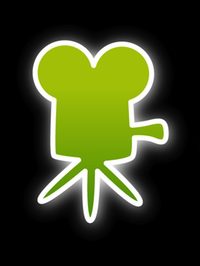 Ammonite
Actress - Mary Anning


Birds of a Feather
Actress - Blanche


The Mountain Between Us
Actress - Ashley Knox


Mary and the Witch's Flower
Actress - Madam Mumblechook

Kate Winslet es vegetariana
Kate Winslet and Leonardo DiCaprio remain being best friends after all these years. Her children even call him 'uncle Leo'.
Kate Winslet is the youngest actress to receive 5 Academy Awards nominations.