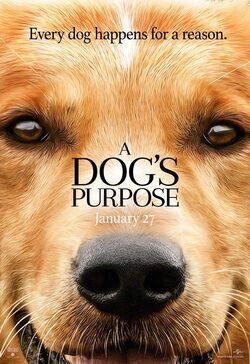 Write a review
Release Dates
United Kingdom: May 05 2017
United States: January 27 2017
Plot
Based on a novel of success, the story centers on Bailey (among many other names), a dog that is reincarnated in a puppy, and in turn has in his head the question that many humans are constantly asked, what is the meaning of the life? Over the years he will ask what the meaning of his existence is, while helping his various owners, but always with the intention of meeting him first. The film speaks to us from the perspective of the dog and most of the time we hear the characters speak from the perception of the dog. It is a dramatic film, but at the same time with a touch of humor. The film is directed by Lasse Hallström ('Chocolat') and written by Cathryn Michon. Josh Gad as the voice of the dog, and actors known as Britt Robertson, Dennis Quaid, Peggy Lipton.
Director
Cast A Dog's Purpose
Videos
Photos
Trivia A Dog's Purpose
Originally, the voice for the dog was supposed to be provided by Bradley Cooper, however, it has since been changed to Josh Gad.
This will be the fifth time Josh Gad has done a voiceover performance for a major motion picture.
Prior to theatrical release, controversy arose when behind the scenes footage surfaced and appeared to show some dogs suffering. As a result of the leaked footage, the film?s premiere was canceled in U.S.