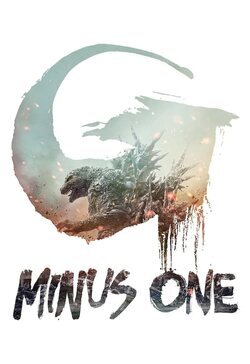 Title: Godzilla Minus One
Original Title: Gojira -1.0
Year: 2023
Info
Release Dates
UK: December 15 2023
United States: December 01 2023
Plot
A gigantic atomic monster terrorizes Japan after the country ends up totally devastated because of the destruction produced by World War Two. A monster with a scary overwhelming strength who won't do other thing than continue destroying the country which already got destroyed after the end of the war.
This will be the first movie about Godzilla that Toho releases since year 2018, when he took to the big screen 'Godzilla: The Planet Eater'. We can see Japan through a devastating landscape,
destroyed after World War Two
, which also presents damages made by a creature who's origin is unknown.
All the population run for their lives, buses and cars get thrown away in the air by a gigantic creature. A terrifying roar that reveals who is behind all of the destruction. Godzilla, among the smoke and the dust provoked by a massive monster, raises in front of the tiny buildings.
Godzilla comes back with his original essence, the essence of the Toho's animation monster. More terrifying and destructive than ever. The habitants of Japan will do everything on their hands to stop the horrible creature, the question is, will that be enough?
'Godzilla Minus One' is written and directed by Takashi Yamazaki and starred by Ryunosuke Kamiki, Minami Hamabe and Yuki Yamanda. They are also accompanied by Hidetaka Yoshioka, Sakura Ando, Kuranosuke Sasaki and Munetaka Aoki, among others.
Cast
Director:
Takashi Yamazaki
Videos
1:59
Photos
Recommended movies and tv shows Godzilla Minus One