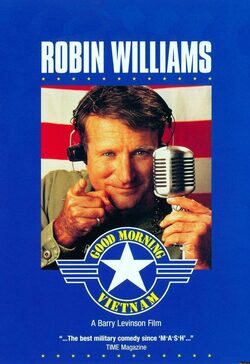 Write a review
Release Dates
United Kingdom: September 30 1988
United States: January 15 1988
Plot
Robin Williams delivers his quintessential comedic performance as Army DJ Adrian Cronauer. Deployed to Vietnam to host a morning radio show, Cronauer's hilarious rants are a hit with the troops in the field but a headache for his by-the-book superiors.
Director
Cast Good morning, Vietnam
Videos
Latest News
IN MEMORIAM
He dedicated his life to family cinema, and thanks to that left his mark on whole generations. His death leads us to review the highlights of a career dedicated to engaging our emotions.
September 3, 2014
Reviews Good morning, Vietnam