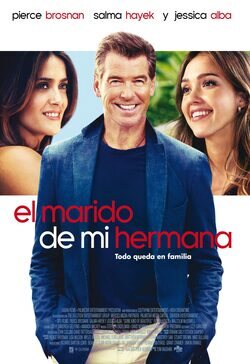 Write a review
Release Dates
United Kingdom: September 25 2015
United States: August 21 2015
Plot
Tom Vaughan directs 'How to Make Love Like an Englishman', with Pierce Brosnan, Salma Hayek and Jessica Alba. Brosnan becomes Richard Haigh, an English professor at Cambridge's Trinity College. He has two faces. One is the Romantic Poetry of the XVIII century teacher. The other is the one of a womanizer who likes to take home young college girls, infatuated by their teacher's charms. It must be something in his genes, because his father was just like he is now. However, Richard wants to settle down at last. But he has a problem. When he has the chance to leave his womanizer life behind, because he has got Kate (Jessica Alba) pregnant, he meets Olivia (Salma Hayek), a bit crazy writer. He is completely mad about her. Who will the star of 'How to Make Love Like an Englishman' choose?
Director
Cast Lessons in Love
Videos
Photos
Trivia Lessons in Love
Malcolm McDowell plays Pierce Brosnan's father, even though the age difference between the two actors is barely ten years.
Salma Hayek and Pierce Brosnan have portrayed a couple in the movie 'After the Sunset'.