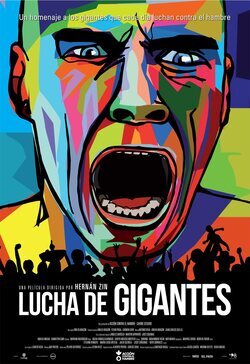 Write a review
Ranking
Ranking: 4,144 out of 16,027 movies (up 2989)
Plot
Emilio Aragón y the NGO Acción contra el hambre (drastic action against hunger) presents this documentary film in which, paying tribute to the Antonio Vega's song from the 80s, the topic of the fight against a giant problem: The Hunger. Through this topic the documentary will talk about some families that have to suffer this condition.An exercise that tries to join the audience in that fight just with the testimonies of the people, with the participation of journalist and writer Martín Caparrós, professor José Esquinas and prestigious journalist Àngels Barceló. The documentary is directed by Hernán Zin, an Italian-Argentinian war reporter and writer who also directed the overwhelmed films 'Born in Siria' and 'Born in Gaza'.
Photos
Reviews Lucha de gigantes
Trivia Lucha de gigantes
The title, Lucha de gigantes is a tribute to the namesake song by Nacha Pop, released in 1987.
Many parts of Lucha de gigantes were recorded with cellphones in order to improve the day a day experience of the main characters of the documentary.