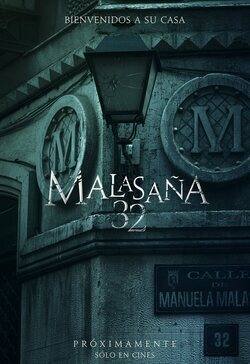 Write a review
Ranking
Ranking: 225 out of 16,014 movies (up 172)
Plot
'Malasaña 32' is a horror film inspired by real events that took place in this neighborhood of Madrid. The project is directed by Albert Pintó, the Catalan filmmaker known for 'Matar a Dios', and will transport us to the Madrid of the the 1970s, where a family is plunged into a living nightmare in the neighborhood of Malasaña to which they have moved. The main characters, Manolo and Candela, start to settle down in this neighborhood of Madrid with their three sons and grandfather, but they soon find that they are not alone in the house they've bought. The setting of Malasaña was selected by the filmmaker as a characteristically Spanish neighbourhood which has evolved over the years and which represents many typical qualities of locations in Madrid, such as the architecture. The film, which also falls into the subgenre of daylight horror, suggests that the very buildings we make our homes in can also be the core of our worst nightmares. Amongst the impressive cast stand out Begoña Vargas ('Alta mar' o 'La otra mirada'), Ivan Marcos ('Fariña'), Beatriz Segura ('La caza. Monteperdido'), Sergio Castellanos ('La peste'), José Luis de Madariaga ('Hierro'), Iván Renedo, María Ballesteros ('Que Dios nos perdone') and Javier Botet ('It'). Alongside this cast, 'Malasaña 32' basts a team of writers including Campos, Gema R. Neira, Salvador S. Molina and David Orea. Hide full plot... Show full plot
Director
Cast Malasaña 32
Photos
Trivia Malasaña 32
The film is directed by Albert Pintó, one of spain's most talented young directors and, among the team, David Martí and Montse Ribé, responsible for the special effects of 'The Orphanage' or 'Mama', among others.
The film is based en real events and stories that happened in the 70s.
The number 32 of Manuela Malasaña street doesn't really exist. The street goes up to number 30.