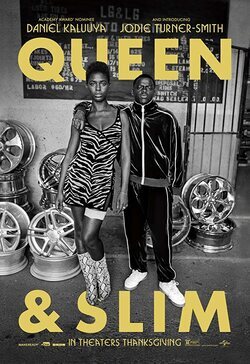 Write a review
Release Dates
United Kingdom: January 31 2020
United States: November 27 2019
Ranking
Ranking: 788 out of 15,704 movies (up 326)
...
Be the first to score this movie!
Plot
An Afroamerican woman and an Afroamerican man have their first date after her taking her time before accepting the offer. After spending the evening together, the idea is he driving her home in his car. However, the plan does not go as planned. A police officer pulls them over because one of the lights at the back of the car is off. The guy recognizes his fault, but the police officer does not seem satisfied by the answer and orders him to get out of the car. The situation gets tense when the police officer pulls out his gun and points to the girl when he sees her taking out her cellphone to record what is happening. The officer shoots, but it doesn?t reach the girl because the other man leaps on him. Finally the man ends up shooting the officer. With this situation, the couple runs away. Soon they discover that the news are on the press, their faces are on every newspaper?s cover and people start recognizing them. The decision is clear: they have to get out of there. The two of them seek a shelter somewhere else, where the Afroamerican community takes them in. They are called ?the Afroamerican Bonnie & Clyde?. Within the community they could go unseen without really being hidden and they will fall in love. ?Queen & Slim? is the first movie for Melina Matsoukas, known for directing music videos and TV shows episodes. It?s starred by Daniel Kaluuya (?Black Panther?, ?Get Out?), Jodie Turner-Smith (?Nightflyers?, ?Jett?), Benito Martinez (?13 Reasons Why?, ?The Blacklist?) e Indya Moore (?Pose?). Hide full plot... Show full plot
Director
Cast Queen & Slim
Videos
Photos
Trivia Queen & Slim
First feature film to be directed by Melina Matsoukas, who has previously only directed music videos and TV episodes.
The two main characters are never referred to as "Queen" or "Slim". In fact, including their interactions with each other and other characters, the only times they are referred to by name are in news reports covering the manhunt for them.