Lovers of series around the whole world, you are in luck. One of HBO's biggest bets this year, 'The Young Pope', has been 'revamped'. Why the quotes? Because it will be a kind of spin-off, which will be titled 'The New Pope'. The entire cast will be new, but Paolo Sorrentino will remain in charge, so the essence will remain the same. No further details are known about what new characters will bring the story to life, though they are expected to be announced soon.
The production of this new season will begin later this year, with HBO and Sky as official producers of the same. In addition, Sorrentino will co-write the screenplay with Umberto Contarello, an Italian screenwriter and writer with whom he created the screenplay for 'The Great Beauty', which won an Oscar in 2013 in the category of best non-English film. What we do know is that he will follow another fictitious Pope, saying goodbye to Pius XIII (the Pope that Jude Law plays).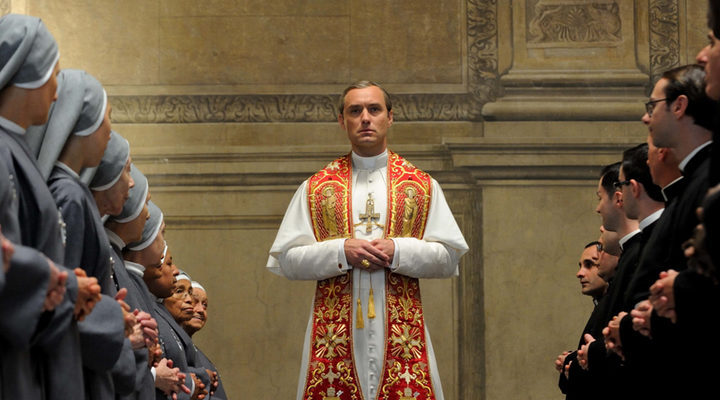 'The Young Pope' is depicted as a fake biopic set today, where the life of Pope Pius XIII, Lenny Belardo, the youngest pontiff who has managed to pass through the Vatican, is told. With a very contradictory personality, he will show himself to the world as a very conservative man despite his age. He will try by all means to find the way of God for his faithful, but above all, for himself. The protagonist of this fiction is none other than Jude Law, accompanied by actors like Diane Keaton, Silva Orlando and the Spanish Javier Cámara. Who will be able to live up to such a cast? We'll find out relatively soon, as the castings will start short.
Jude Law is also on the big screen
Perhaps this decision has been propitiated by Law's agenda, as he is immersed in very interesting works. His latest film, 'King Arthur: Legend of the Sword', has been released recently, although it doesn't seem to be faring well in the box office.
But that is not all. He recently talked about one of his next roles: he will be in the shoes of a young Dumbledore, the headmaster of Hogwarts in the 'Harry Potter' saga, the new spin-off of the film, 'Fantastic Beasts and Where to Find Them 2'. He stated that he is very excited about the opportunity, but also afraid to play a character so dearly beloved.