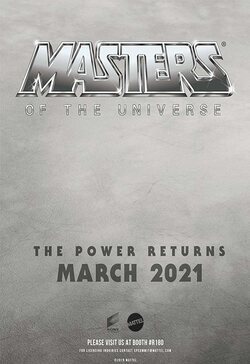 Ranking
Ranking: 1,907 out of 16,592 movies (up 999)
Plot
Cast Masters of the Universe
Trivia Masters of the Universe
Original live action He-Man actor Dolph Lundgren wanted Chris Hemsworth to play He-Man, but Hemsworth turned down the role due to its similarities with his role of Thor.
David S. Goyer has been brought in to write the script and was in talks to direct the film but step away as director to focus on other projects but he will remain on board as an executive producer and screenwriter and the studio is said to be very happy with the script he turned in.
Kellan Lutz and Mike O'Hearn were considered for the role of He-Man.