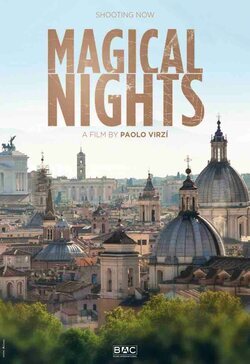 Write a review
Ranking
Ranking: 5,148 out of 16,288 movies (up 1146)
...
Be the first to score this movie!
Plot
It is summer, in plain Football World Championship in the year 1990 and just a few moments before the incredible semifinal played between Italy and Argentina.But in parallel to all of this, a notorious film producer is found dead in the Tiber river. The main suspects of the murder are three young aspiring screenwriters, who are called to tell their version of the incident in the police station. In the course of one night in the police station, the three of them go through their tumultuous, emotional and ironic journey in the streets of Rome, in the final throes of the glorious era of the great Italian cinema, so important in the second part of the 20th century. The movie is directed by Paolo Virzì ('Human Capital', 'Like Crazy'). The cast is formed by Mauro Lamantia, Giovanni Toscano, Irene Vetere, Paolo Bonacelli ('Salò, or the 120 Days of Sodom') and Giancarlo Giannini ('Casino Royale'), among others.The script is also run by Francesco Piccolo, Francesca Archibugi and Paolo Virzì himself. In short, 'Magic Nights' is a peculiar love letter from the director towards Italian cinema, towards a form that is unfortunately already extinct to understand and do the seventh art. A whole statement of nostalgia and intentions of the filmmaker towards his predecessors.
Directors
Cast Magical Nights
Photos
Trivia Magical Nights
The title of the movie is a line from 'Un'estate italiana', a song written by Giorgio Moroder and sung by popular Italian singers Eduardo Bennato and Gianna Nannini for the 1990 FIFA World Cup. The movie takes place during the last month of said tournament.