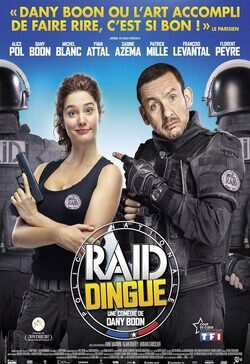 Write a review
Ranking
Ranking: 401 out of 15,990 movies (up 143)
Plot
Johanna Pasquali is a regular girl with regular tastes, excepts because she's police. But she is not like the others; she is distracted, forgetful and awkward. And those are the reasons because she's always relegates to bored jobs, like putting traffics tickets or investigating little thefts. However, she is a great official because she can fight, she can fire and she has an great intuition. Her dream is to get in the RAID, the elite special group of the french police. She will be the first woman in there, and it's going to be quite difficult to earn respect from his coworkers. But she's going to try it very hard. This comedian has been directed, wrote and starred by Dany Boon.
Director
Cast Raid: Special Unit
Videos
Photos
Reviews Raid: Special Unit
Trivia Raid: Special Unit
It's the second time that Dany Boom works with Alice Pol; the first time was in 2014, in 'Supercondriaque'.
The director confirms that this film is a tribute to Jean-Paul Belmondo's movies.
Boon has been waiting for a long time for playing this role in a movie.