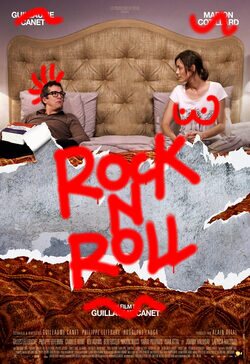 Write a review
Ranking
Ranking: 7,265 out of 15,992 movies (up 1638)
Plot
Guillaume Canet is an important French actor who has it all. He has won the César Award. He has an incredible family. He is married to Marion Cotillard. But in the shooting for his new film, he realises a horrible truth. At 43, he is no longer a young person, and his time is almost over. But instead of crumbling down, Guillaume decides to renew his looks entirely and get down to business to rejuvenate, on the inside and the outside. But for his family and friends, he just might be going a little too far. In an exercise of metafiction, actors play themselves, and we can see Canet and Cotillard as a couple, next to Gilles Lellouche or Ben Foster. Guillaume Canet writes and helms this comedy about the mid-life crisis.
Director
Cast Rock'n Roll
Videos
Photos
Trivia Rock'n Roll
Marion Cotillard and Guillaume Canet played a couple in Quiéreme si te atreves (2003) and in October 2007 they started dating. The two actors didn't meet on the set of Quiéreme si te atreves (2003), it happened years before starring together in the movie and they were friends since the late '90s.
Guillaume Canet and Marion Cotillard will star as themselves in this movie.
Marion Cotillard used her instagram account to upload promotional photos of the film as if they were real.