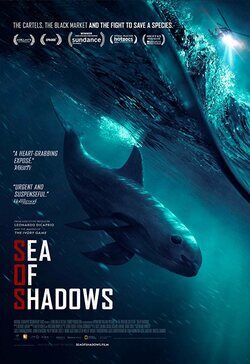 Write a review
Ranking
Ranking: 2,385 out of 16,430 movies (up 5803)
Plot
The vaquita is the smallest whale to exist. The species is facing the danger of extinction, with its number of specimens getting smaller and smaller every year due to the crimes commited against them and their habitat. The documentary 'Sea of Shadows' tries to shine a light on the drama this animals are suffering and the relationship with organize crime from Mexican cartels and Chinese mafia, who destroy their habitat in their search for the bladder of the toboa fish, also known as the "cocaine of the sea". In this documentary, directed by Richard Ladkani, Sean Bogle y Matthew Podolski, we will be able to see the environmental activists, infiltrated investigators and the Mexican marines joining forces to defend the vaquita.
Director
Photos
Trivia Sea of Shadows
'Sea of Shadows' won the audience World Cinema Documentary at the Sundance Film Festival 2019.