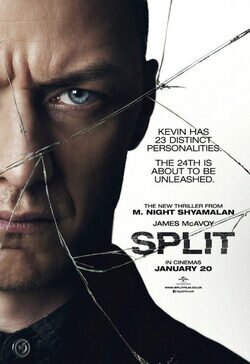 Write a review
Release Dates
United Kingdom: January 20 2017
United States: January 20 2017
Plot
'Split' tells the story of a man with a unique mental illness: inside his head there are 24 different personalities. After a dangerous schizophrenic attack, he kidnapped three girls, and they must find out which personalities can be helpful to scape and which personalities could risk their life. M. Night Shyamalan, director of famous hits such us 'The Sixth Sense', 'Signs' and 'The Village', wants to try again with a supernatural theme. This thriller called 'Split' will be written and directed by this filmmaker, whose last job was 'The Visit', and starring James McAvoy ('The Disappearance of Eleanor Rigby', 'X-Men: Days of Future Past'), Anya Taylor-Joy ('The Witch', 'Morgan') and Betty Buckley ('The Happening', ' 5 Time Champion'). The film has low budget whose figure would approach the one from 'The Visit' which was made with just 5 million. Also participating in the project we find Jason Blum, the producer of this latest terror film that has raised over 90 million worldwide to date. Hide full plot... Show full plot
Director
Cast Split
Videos
Photos
Trivia Split
M. Night Shyamalan has said that 'Split' this will be the longest film of his career. The duration of the movie is of almost two hours.
Shyamalan expressed that the shooting of 'Split' was the most challenging of his career.
Joaquin Phoenix and the production team couldn't reach a contract agreement so James McAvoy was cast as main character.