Info
Full Name: Jennifer Shrader Lawrence
Date of birth: August 15, 1990 (30 years old)
Location: Indian Hills, Kentucky
Country: USA
Height: 5'8"
Jennifer Shrader Lawrence was born on August 15, 1990 in Indian Hills, Kentucky. She is the youngest of three brothers and started in the world of acting early. At 14 he traveled to New York to audition, to which some agents were surprised with his performance so advised parents to spend the summer doing a course of interpretation. It began with sporadic appearances in television series but is in 1998 when he starred in the independent film "The Poker House, 'but it was not until 2012 that plays Katniss Everdeen in the famous saga of' The Hunger Games' when it becomes an icon Hollywood. Also it belongs to the group of mutants of 'X-Men' playing Mystic young. In addition, he managed to win his first Oscar, making it the second youngest at 22 years receive by 'Silver Linings Playbook ' actress. Among the other roles include the actress 'The Beaver' (2011), 'Like Crazy' (2011), 'House at the End of the Street' (2012) and 'American Hustle' (2013). In 2015 he starred in 'Joy', David O. Russell.
Awards
Premios
Año
Nominaciones
Premios ganados
Academy Awards (Oscars)

2016
1
-
Academy Awards (Oscars)

2014
1
-
Academy Awards (Oscars)

2013
1
1
Academy Awards (Oscars)

2011
1
-
Golden Globes

2016
1
1
Golden Globes

2014
1
1
Golden Globes

2013
1
1
Golden Globes

2011
1
-
BAFTA Awards

2014
1
1
BAFTA Awards

2013
1
-
MTV Movie Awards

2012
1
1
Latest Films

X-Men: Dark Phoenix
Actress - Mystique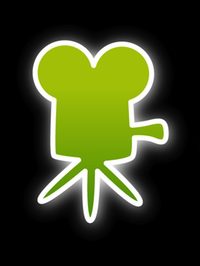 Marita
Actress - Marita Lorenz


Red Sparrow
Actress - Dominika



X-Men: Apocalypse
Actress - Raven / Mystique

For her role in 'Winter's Bone', she learned to skin squirrels, chop wood, and fight.
Lawrence was discovered by a photographer while visiting New York with her mother in 2005.
Some of her favorite actresses are Meryl Streep, Marion Cotillard, Cate Blanchett and Laura Linney.