Info
Full Name: Dana Elain Owens
Date of birth: March 18, 1970 (51 years old)
Location: Newark, New Jersey
Country: USA
Height: 5'10"
Queen Latifah was born in Newark, New Jersey, in March of 1970. She was riced in a special atmosphere: both her mother and her father were police officers. When she was young, she worked in a hamburgers restaurant, but she was soon tired of that. In the 80´s, she decided to work with her voice, with the target of making an apparition in the American hip-hop. At that point she started her own company, called 'Flavor Unit', and she made TV cameos. However, her jump to stardom would come in 1991, when she appeared in the movie 'Jungle Fever'. During these years, Latifah passed through tragic moments in the emotional perspective: she was related to kidnappings, arrests because of marihuana and problems with the press. But the true turning point in her life was the death of her brother, after a motorbike accident, a vehicle that she ¡had gifted him. Although not everything was bad news for Queen Latifah: a few years later, she would make history. She become the first rapper ever nominee to an Oscar, thanks to her performance in 'Chicago' (2002).
Queen Latifah has been active for 28 years, participating in 16 movies that average a 6.3/10 score.
Awards
Premios
Año
Nominaciones
Premios ganados
Academy Awards (Oscars)

2003
1
-
Latest Films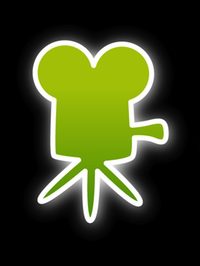 Girls Trip
Actress - Sasha Franklin


flint
Actress - Iza Banks


Ice Age: Collision Course
Actress - Ellie (voice)


Miracles from heaven
Actress - Angela

After becoming the first rapper ever nominee to an Oscar for her role in '[CHICAGO]', she was also a candidate to an Emmy for her role in the TV movie '[BESSIE]'.
in 2012, she played the main character in '[STEEL MAGNOLIAS]', in a completely African American cast.
She co-stared, together with the comedian Jimmy Fallon, the movie '[TAXI]'.