Info
Full Name: Sylvester Gardenzio Stallone
Date of birth: July 06, 1946 (75 years old)
Location: New York
Country: USA
Height: 5'9"
Due to complications during the born, he suffers nerve paralysis in his face, which has become in part of him. Poor family, Stallone had a difficult childhood due to the economic difficulties of the family, which was disjointed. He became expelled from 14 schools in 11 years. However, thanks to his talent for the sport came to get a scholarship, getting to be a star college football player and attended an American school in Switzerland. When he returned to the United States, he began to study drama at the University of Miami. In the early 70s did small roles in television series like 'Baretta' or 'Kojak'. Sylvester had even star in two pornographic films under the name of 'The Italian Stallion'. It came, too, to send many different scripts to Hollywood producers. Given the lack of resources, he began to work in three days and wrote what would be a first script of the famous 'Rocky', which won three Oscars. Thus, in 1976, John Avildsen adapted the script and Sylvester made the protagonist role, which was a great success comercial.After this, more focused on physical action and papers. Then did the same with 'Rambo', which also reported great success during the 80 On a personal level, Stallone has five children. Two with his ex-wife Sasha, called Sage, who died in 2012, and Seargeoh; Jennifer and three: Sophia, Sistine and Scarlet. More recent films include the saga of 'The Expendables' or 'Creed', which recovers its character Rocky Balboa.
Sylvester Stallone has been active for 45 years, participating in 49 movies that average a 6.5/10 score.
Awards
Premios
Año
Nominaciones
Premios ganados
Academy Awards (Oscars)

2016
1
-
Golden Globes

2016
1
1
Razzie Awards

2020
2
-
Razzie Awards

2014
3
-
Latest Films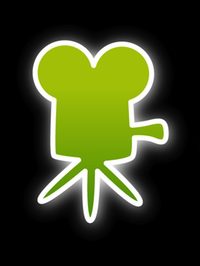 Samaritan
Actor -
Producer

Rambo: Last Blood
Actor - John Rambo
Writer


Escape Plan 3
Actor - Ray Breslin

Oil paints in his spare time and considers 'Leonardo Da Vinci' his personal hero.
Was part owner of the Planet Hollywood restaurant chain with Bruce Willis and Arnold Schwarzenegger.
At 15, his classmates voted him the one "most likely to end up in the electric chair."