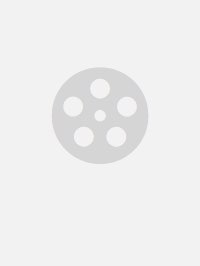 Release Dates
United Kingdom: February 12 2021
United States: March 05 2021
Ranking
Ranking: 552 out of 16,242 movies (up 44)
Plot
'Foster' tells the story of a young fantasy book fan, This boy, after finishing reading one of his books, feels terribly let down by the ending of one of his favorite book sagas. When he seeks out the author to make his feelings known, the two of them end up involved in a mystical world, full of mysteries and adventures. 'Foster' is the fist movie directed by a woman for the production company Blue Sky. In this case, it is directed by Karen Disher ('Daria: Look Back in Annoyance', 'Daria in 'Is It College Yet?'', 'Ice Age: A Mammoth Christmas'), who will be accompanied by Steve Martino ('Ice Age: Continental Drift', 'The Peanuts Movie', 'Ice Age: The Great Egg-Scapade'). The cast has not been revealed yet. Blue Sky Studios is a production company from Twentienth Century Fox specialist in making animated movies, short movies and TV specials. Blue Sky Studios has made some movies such as 'Spies in Disguise', 'Ferdinand', 'The Peanuts Movie', 'Rio', 'Rio 2', 'Epic', 'Ice Age', 'Ice Age: The Meltdown', 'Ice Age: Dawn of the Dinosaurs', 'Ice Age: Continental Drift', 'Ice Age: Collision Course', 'Horton Hears a Who?' and 'Robots', among so many others. Even though there are not many details about this movie, it is known its release date: through 2021.
Directors
Trivia Foster
Benj Pasek and Justin Paul are the composers of the original soundtrack of 'Foster'. Both composers won an Oscar for Best Original Song called 'City of Stars' of the film 'La La Land' (2016). Pasek and Paul were also nominated for another Oscar for the soundtrack of 'The Greatest Showman'.
For the first time in the producer Blue Sky Studios, they have hire a female director for the proyect. The producer belongs to 20th Century Fox since 1997.
This is the first musical of Blue Sky Studios despite the film 'Rio' (2011) and 'Rio 2' (2014) included some originals songs.