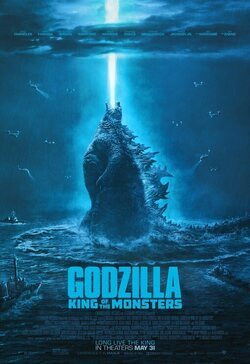 Write a review
Release Dates
United Kingdom: May 29 2019
United States: May 31 2019
Ranking
Ranking: 13 out of 15,288 movies (up 8)
Plot
'Godzilla: King of the Monsters' follows the heroic efforts of the cryptozoological agency Monarch as its members face off against a battery of god sized monsters, including the mighty Godzilla, who collides with Mothra, Rodan, and his ultimate nemesis, the three headed King Ghidorah. When these ancient superspecies, thought to be mere myths, rise again, they all vie for supremacy, leaving humanity's very existence hanging in the balance. The movie is directed by Michael Dougherty. In the cast we can find Millie Bobby Brown ('Stranger Things'), Vera Farmiga ('Bates Motel'), Sally Hawkins ('The Shape of Water'), Bradley Withford ('Get Out') and Charles Dance ('Game of Thrones') among others.
Director
Cast Godzilla: King of Monsters
Videos
Photos
Reviews Godzilla: King of Monsters
Trivia Godzilla: King of Monsters
Rodan, Mothra, and King Ghidorah are set to appear alongside 'Godzilla' in this sequel, which will mark the first time they have appeared in a non-Japanese film.
Godzilla 2 is expected to set up the confrontation he will have with King Kong in the upcoming Kong vs Godzilla movie in 2020.
This will be the 33rd Godzilla movie, after 'Godzilla' (2014) and 'Godzilla: Resurgence' (2016), although 'Godzilla: Resurgence' is not in the same universe or timeline as 'Godzilla' (2014).