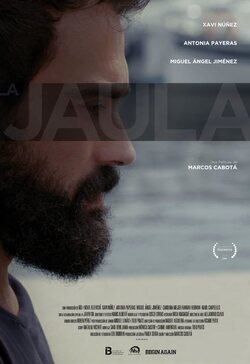 Write a review
Ranking
Ranking: 96 out of 15,990 movies (up 24)
Plot
At noon on July 30, 2009, ETA exploded three artifacts in different locations in Palmanova, Calvià. A car of the Guardia Civil flies through the air after the explosion of one of the three, near the port of the Balearic municipality of the island of Mallorca. Two young agents die, and the police activate the so-called "Operation Cage". Its consequences are that no vehicle can enter or leave the island, not even private boats. This context serves Marcos Cabotá, director and screenwriter, to develop the story of Xavi, a neighbor of the town and witness of what happened. He works in the maintenance of ships in the port and will be the one who helps a tourist couple from the Basque Country with their boat. Although at first he get on quite well with them, the protagonist begins to suspect them.
Director
Cast La jaula
Videos
Photos
Trivia La jaula
'La Jaula' was thought of as a miniseries with a format of two 50-minute episodes that would broadcast IB3, with the support of Nova Televisió.
The result of the bomb in the basement of a patrol car of the Civil Guard, were two deceased civil guards: Carlos Sáenz de Tejada García and Diego Salvá Lezaun.