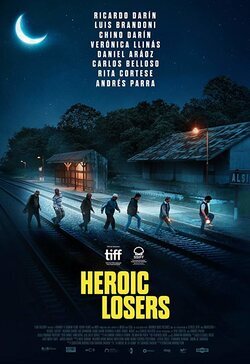 Write a review
Ranking
Ranking: 536 out of 16,089 movies (up 22)
Plot
Adapted from the novel 'La noche de la Usina' by Eduardo Sacheri, the author behind the novel on which 'The Secret in Their Eyes' is based, comes this film set in the Argentinian region of Buenos Aires in 2001, during the economic crisis that rocked the country. In one town, a group of neighbours unite in order to save the area's farming cooperative. Despite the arduous challenge, they have nothing to lose and are hopeful that, as well as opening up jobs for many people in the town, the cooperative could be rented out, earning them a considerable sum of money. Profit starts to flood in and the money begins to be distributed around the different families of the town when, suddenly, everything threatens to crumble around them. The town is horrified to discover that their lawyer and the manager of the bank in which they had keep all of their incomes and savings have defrauded them and stolen all of their money. As poverty threatens to rear its ugly head once more, the neighbours must unite again to uncover their money is being stored before hatching a plan to recover what is rightfully theirs. Sebastián Borensztein ('Chinese Take-Out') directs, andRicardo Darín ('An Unexpected Love'), Luis Brandoni ('My Masterpiece'), Chino Darín ('El Angel') and Verónica Llinás ('La flor') star.
Awards
Premios
Año
Nominaciones
Premios ganados
Goya Awards

2020
1
1
Director
Cast Heroic Losers
Videos
Photos
Trivia Heroic Losers
The film was selected to participate in the San Sebastian International Film Festival.
'The Giles Odyssey' is a co-production between Argentina and Spain involving K&S Films, Kenya Films and Mod Productions.
Official submission of Argentina for the 'Best International Feature Film' category of the 92nd Academy Awards in 2020.