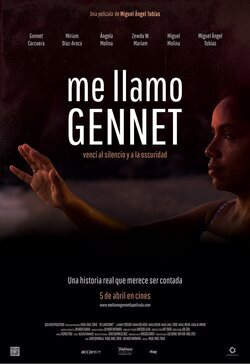 Write a review
Ranking
Ranking: 9,538 out of 16,014 movies (up 1332)
Plot
Carmen Corcuera oftenly goes to Ethiopia: her daughter works as a diplomatic and her son in law is the Spanish ambassador there. When she is there, Carmen, who has strong Catholic roots, spend the most of her time in the Madre Teresa de Calcuta orphanage in Addis Abbeba, where she meets Gennet. Gennet is a 7 years old child who, due to an infection, she got deafblind. They both strongly bond and Carmen decides to adopt and take her to Madrid. Their work make Gennet get to communicate and become in an independent person who will become in the first deafblinded European person in getting an university degree. The film is directed by Miguel Ángel Tobías, starring Miriam Díaz Aroca, Ángela Molina and Gennet Corcuera.
Director
Cast My name is Gennet
Carmen Corcuera
Pilar
Padre Juan
Videos
Photos
Reviews My name is Gennet
Trivia My name is Gennet
At the beginning, the film was gonna be a documentary but, after meeting Gennet and her story, Miguel Ángel Tobías decided this story should be addressed as a great project of drama.