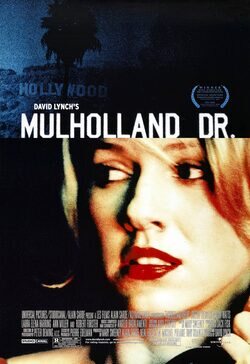 Write a review
Info
Year: 2001
Original Title: Mulholland Dr.
Country: USA
Length: 145 minutes
Budget: $15,000,000
Genre: Drama, Thriller, Mistery
Studios: Vértigo Films
Suitable only for 15 years and over
View trailer
Release Dates
United Kingdom: April 14 2017
United States: October 19 2001
Plot
After a strange car accident in Mulholland Drive in the city of Los Angeles, a woman will be left half-concious. She manages to walk away from the wreck and hides in a nearby house. Betty, the niece of the owner of the house, is a woman who dreams with being an actress and she has just arrived to Hollywood. She will find the strange woman suffering from total amnesia and she will decide to help her. In the young woman's bag there is a blue key and a wad of cash. In her faint memory the girl remembers a name, Diane Selwyn. Following the lead, both of them will try to figure out the identity of this woman and why did she have the terrible accident. As they discover more and more information there will come a point where they will realise that nothing is what it seems.
Awards
Premios
Año
Nominaciones
Premios ganados
Academy Awards (Oscars)

2002
1
-
Director
Cast Mulholland Dr.
Videos
Photos
Recommended