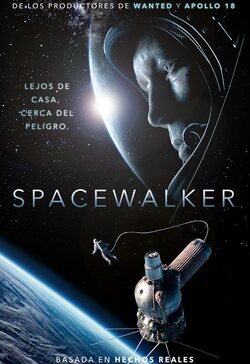 Write a review
Release Dates
United Kingdom: April 09 2017
Ranking
Ranking: 3,011 out of 16,373 movies (up 3598)
...
Be the first to score this movie!
Plot
'Spacewalker' is set in March 1965, during the Cold War, when the Soviets plan to send the first man into space at any price to beat their enemies, the Americans. It is based on a true story and it tells the story of a military pilot called Pavel Belyayev and a war veteran called Alexey Leonov, who together embark on a mission that takes them as far as the humanity has ever gone, what means a real clear victory in the Space Race between the two blocks: USSR and the United States. Belyayev and Leonov will see themselves in the middle of a series of decisions that afect them, but they don't count on these two men. "Sometimes soldiers have to die to protect their country's interests", says of the big Russian bosses. This is a sci-fi super-production. Winner of four Golden Eagles, the national prize of Russian cinematography, Spacewalker follows the tradition of films like Apollo 13 with a classic sense of adventure and spectacular technical effects. The movie is directed by Dmitriy Kiselev ('Londongrad') and written by Sergey Kaluzhanov ('O chyom molchat devushki'), Yuriy Korotkov ('Istrebiteli. Posledniy boy') y Oleg Pogodin ('Rodina zhdyot'). The cast is composed by Evgeniy Mironov, Konstantin Khabenskiy, Vladimir Ilin, Anatoliy Kotenyov and Aleksandra Ursulyak.
Director
Cast Spacewalker
Videos
Photos
Trivia Spacewalker
The helicopters searching for the crew are Mi-17s. The maiden flight of the Mi-17 took place only in 1975.