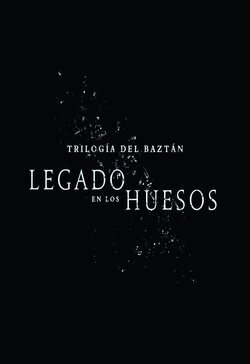 Write a review
Ranking
Ranking: 4,084 out of 16,430 movies (up 621)
Plot
Sequel to 'The Invisible Guardian', a 2017 Spanish film based on the novel by the same name written by author Dolores Redondo. 'The Legacy of the Bones' is the second part of the literary trilogy of Baztán, written by Redondo, who is credited as a screenwriter on this film adaptation. Filmmaker Fernando González returns as a director for the sequel, as well as the screenwriter responsible for the franchise's first instalment, Luiso Berdejo. In 'The Legacy of the Bones', the audience will follow Spanish actress Marta Etura as she delves back into her role as detective Amaia Salazar, who this time around must come back to the Baztán valley to investigate about a series of suicides that seem to be connected by a strange and eerie pattern. When a suspect leaves a suicide note for inspector Amaia Salazar, a single word will reveal a terrible conspiracy: "Tarttalo". The inspector will have to harness her ntelligence and natural intuition again to get to the bottom of the mystery and find the person responsible for all the series of deaths. Carlos Librado returns as Jonan Etxaide alongside Francesc Orella as Fermín Montés, Susi Sánchez as Rosario and Elvira Mínguez as Flora Salazar. Imanol Arias joins the cast with the role of Father Sarasola.
Director
Cast The Legacy of the Bones
Photos
Reviews The Legacy of the Bones
Trivia The Legacy of the Bones
'Legado en los huesos' will be presented at Sitges - Festival Internacional de Cinema Fantástic de Catalunya, out of contest and in the section Órbita, the 10th of October of 2019.
'Legado en los huesos' and 'Ofrenda a la tormenta', the both last films in the 'Trilogía del Baztán', where shot at the same time.
Second part to 'Trilogía del Baztán' after the first film, 'El guardián invisible'.