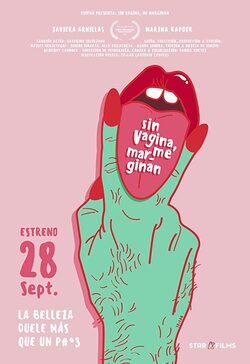 Ranking
Ranking: 8,177 out of 15,562 movies (up 285)
Plot
Barbie and Microbio are two Peruvian transexual prostitutes who make a living on the streets. Barbie is cult, well-educated and intelligent, and she needs 30,000 dollars in order to get a gender reassignment surgery. Though they try to apply for different jobs and they also try their luck at the public administration, no one seems to want them as workers due to their trans condition. After many different ideas, Barbie decides that the best way to get the money is to kidnap the daughter of a transphobic Minister, and ask for ransom. 'No Pussy, No Groupie' is the cinematographic debut of Peruvian Wesley Verástegui, author of various scripts nominated in film festivals and self-educated filmmaker through the Internet.
Director
Photos
Trivia No Pussy, No Groupie
As the director says, inspiration to make a film about transexual women came to him after reading 'Patty Diphusa', by Pedro Almodóvar.
The whole film was recorded with an iPhone 6.
The shooting time for the movie was just eight days straight, with no breaks.