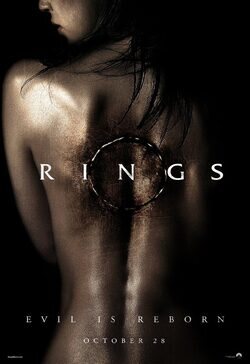 Write a review
Release Dates
United Kingdom: February 03 2017
United States: February 03 2017
Plot
Julia becomes worried about her boyfriend Holt when he explores the dark urban legend of a mysterious videotape which is said to kill the watcher seven days after the viewing. She sacrifices herself to save her boyfriend and in doing so makes a horrifying discovery: there is a "movie within the movie" that no one has ever seen before. As days go by, Julia sets off for a dangerous investigation to uncover the truth behind Samara's life and death, her ways of killing and why Samara an Julia's lives seem to be connected, while this horrifying entity takes advantage of the new communication technologies to put hundreds of lives in danger. A new chapter of the horror franchise 'The Ring', a series of films based on the Japanese 'Ringu' saga. The actors of the movie are Matilda Lutz, Alex Roe, Johnny Galecki, Aimee Teegarden, Bonnie Morgan or Vincent D?Onofrio, between others.
Director
Cast Rings
Videos
Photos
Trivia Rings
Naomi Watts, the lead character on the first two films, will not return for this one.
At first it was rumored that the film would be a prequel but the director confirmed via Twitter that it was going to be a sequel, set in present time.
The director is the sapniard Francisco Javier Gutiérrez, born in Granada the 5th of July, 1973. he is known for his sci-fi, drama film 'Before the fall'.