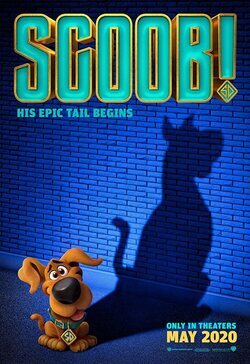 Write a review
Ranking
Ranking: 726 out of 16,430 movies (up 365)
Plot
Our favorite frightened dog returns in this incredibly animated new story in the company of his best friend Shaggy Rogers. This film tells for the first time on the big screen the origins of our friend Scooby-Doo from the moment Shaggy finds him on a beach until he becomes the true masters in that of dismantling terror by chance. The film will also tell how both friends arrived at the detective agency they belong to and embarked on a thousand mysteries alongside their companions Fred, Velma and Daphne. Now, after many cases resolved and after a lifetime together, Scooby and his gang had to face the most complicated and gigantic mystery of their careers, dismantle a creature that surpasses everything they had seen before. The ghost dog Cerbero campaigns with his broad around the world and the team will have to manage to end this "dog apocalypse". But what nobody expects is that Scooby Doo has a legacy behind this story much greater than we can even imagine... Scooby, Dooby, Doo, where are you? The film will feature the return of Frank Welker as the one and only Scooby Doo bender, but also with such familiar faces as Mark Wahlberg, Zac Efron, Amanda Seyfried, Mckenna Grace, Jason Isaacs, Gina Rodriguez, Will Forte or Kiersey Clemons.
Cast Scoob!
Videos
Photos
Trivia Scoob!
This will be the first animated Scooby Doo movie to be in theaters.
This is the first time since 'A Pup Named Scooby-Doo' (1988) that Fred Jones is not voiced by Frank Welker.
Mark Wahlberg's first animated film.