Info
Full Name: Ridley Scott
Date of birth: November 30, 1937 (83 years old)
Location: South Shields, County Durham
Country: UK
Height: 5'8"
Ridley Scott was born in South Shields, Tyne and Wear (then known as Northumberland) on 30 November 1937, son of Elizabeth and Colonel Francis Percy Scott. His father was an officer in the Royal Engineers, so the family traveled with him throughout UK and Europe until finally they returned to Teesside. A Scott loved to watch movies, with their favorite 'Citizen Kane' of Orson Welles, 'Lawrence of Arabia' by David Lean and "Seven Samurai" by Akira Kurosawa. In 1968, along with his brother Tony, he founded Ridley Scott Associates. During the seventies he directed television commercials and participate with Alan Parker, Hugh Hudson and Hugh Johnson. He has been nominated three times for an Oscar for best director. In addition, in January 2003 he was knighted by Queen Elizabeth II. Some of his films are regarded as true works of worship, especially 'Blade Runner "and" Alien, the eighth passenger'. Among his other successes highlights 'Thelma & Louise', 'Gladiator' and the recent 'The Martian'.
Awards
Premios
Año
Nominaciones
Premios ganados
Academy Awards (Oscars)

2002
1
-
Academy Awards (Oscars)

2001
1
-
Golden Globes

2018
1
-
Golden Globes

2016
1
-
BAFTA Awards

2016
1
-
Latest Films

Death on the Nile
Producer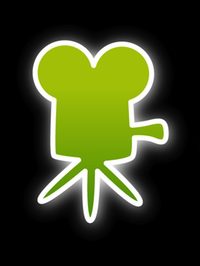 House of Gucci
Director
Producer



He also directed a commercial for Lady Gaga?s new perfume.
He also directed a commercial for Lady Gaga new perfume.
Scott's brother, Tony Scott, died on August 19, 2012, after jumping off the Vincent Thomas Bridge in Los Angeles, California. A suicide note was found at Tony Scott's office shortly after his death.