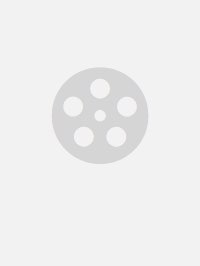 Release Dates
United States: December 22 2021
Ranking
Ranking: 6,552 out of 16,357 movies (up 1523)
Plot
Sherlock Holmes 3 is continuation of the story, starring Robert Downey Jr. (Sherlock Holmes) and Jude Law (John Watson), that precedes 'Sherlock Holmes: A Game of Shadows'. The intelligent consulting detective, emerged from the imagination of the British writer Sir Arthur Conan Doyle, must use his audacity to face the dangers that lie ahead. In his last adventure he faced another great mind, the professor James Moriarty (Jared Harris, 'The Mortal Instruments: City of Bones') that, combined with his total lack of conscience, turned him into a great rival for the detective. The investigation of Moriarty's secret plan became more dangerous when he left London with Watson to find him, buy Moriarty was always one step ahead. At stake was the alteration of the course of history. The movie is directed by Dexter Fletcher ('Sunshine on Leith', 'Eddie the Eagle', 'Rocketman') and Chris Brancato ('Of Kings and Prophets', 'Godfather of Harlem', 'Sixty Minute Man') is in charge of the script. About the cast, Robert Downey Jr. ('Avengers: Endgame', 'Good Night, and Good Luck.'), Jude Law ('The New Pope', 'Fantastic Beasts: The Crimes of Grindelwald') and Rachel McAdams ('Doctor Strange', 'A Most Wanted Man') come back to third installment.
Director
Cast Sherlock Holmes 3
Sherlock Holmes
John Watson
Irene Adler
Trivia Sherlock Holmes 3
Sherlock Holmes was going to be shot by the end of 2016, but due to the Marvel series Robert Downey Jr. could not act on those dates.
There are strong rumors about Tom Hardy playing a cameo role in this movie.
The choice of Arsene Lupin as an antagonist came from the Maurice Leblanc novel where Sherlock Holmes and Lupin had crossed paths.