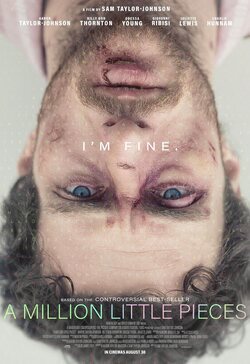 Write a review
Release Dates
United Kingdom: August 30 2019
United States: December 06 2019
Ranking
Ranking: 933 out of 16,407 movies (up 1887)
Plot
James Frey (Charlie Hunnam) is a young writer whose life is not being easy. His drug addiction is controlling his life, so he decides to enter in a Minnesota clinic to try to cure thanks to a detoxification treatment, It will be in this center where James will have to realiza the direction his life is taking and his reality, at the same time that he will have to make some complicated decisions if he doesn't want his life to end prematurely. Step by step James will become less hostil with his partnerts and, even it is forbitten to have relationship with woman in the center he's staying, he will start to flirt with the actriz who portrayed Odessa Young. The film is directed by Sam Taylor-Johnson. The cast is formed by Aaron Taylor-Johnson, Charlie Hunnam, Billy Bob Thornton, Ryan Hurst, Odessa Young and Juliette Lewis, among other. The script is written by the Taylor-Johnson marriage, Aaron and Sam Taylor-Johnson.
Director
Cast A Million Little Pieces
Videos
Photos
Reviews A Million Little Pieces
Trivia A Million Little Pieces
The film is based on the book of the same name, writen by James Frey and Rodrigo Corral. Although the original book was supposed to be memories of Frey, in 2006 he recognized that certain parts of the book were fiction.
Director of the movie, Sam Taylor-Johnson, is also Aaron Taylor-Johnson's wife, actor who plays James Frey in the film.