Info
Full Name: Melissa Ann McCarthy
Date of birth: August 26, 1970 (50 years old)
Location: Plainfield, Illinois
Country: USA
Height: 5'1"
Melissa McCarthy was born in Plainfield, Illinois. His mother is called Sandra and her father Michael McCarthy, a agricultor.La fame came with his role as Megan in the 2011 comedy 'Bridesmaids', for which he received numerous award nominations, including the Academy Award for Best Actress, a BAFTA and a Screen Actors Guild Award for Best Actress. In 2013, McCarthy co-starred in the crime comedy "In the face 'with Jason Bateman and' special forces', another detective comedy with Sandra Bullock. In 2014 co-he wrote the screenplay for the film 'Tammy' in addition to star. That same year he premiered 'St. Vincent ', which stars opposite Bill Murray and Naomi Watts. But it is also present on television. Since 2010 stars in the CBS series 'Mike & Molly', where he plays the lead role as Molly Flynn. Future projects highlight blunts more will arrive in the remake of the hit 2016 movie 'Ghostbusters', which will feature women. In his personal life, McCarthy married her longtime boyfriend, Ben Falcon, the October 8, 2005, with whom she has two daughters.
Melissa McCarthy has been active for 14 years, participating in 19 movies that average a 6.1/10 score.
Awards
Premios
Año
Nominaciones
Premios ganados
Academy Awards (Oscars)

2019
1
-
Academy Awards (Oscars)

2012
1
-
Golden Globes

2019
1
-
Golden Globes

2016
1
-
BAFTA Awards

2019
1
-
BAFTA Awards

2012
1
-
MTV Movie Awards

2012
2
1
Razzie Awards

2015
1
-
Latest Films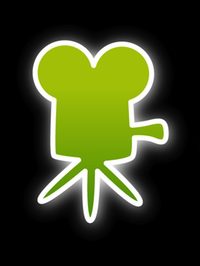 Superintelligence
Actress - Carol Peters


Life of the Party
Actress - Deanna
Writer


Can You Ever Forgive Me?
Actress - Lee Israel