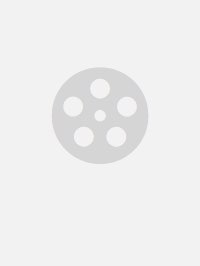 Release Dates
United Kingdom: September 15 2021
United States: September 15 2021
Ranking
Ranking: 368 out of 16,286 movies (up 420)
Plot
After the 1987 version directed by David Lynch, this new adaptation of Frank Herbert's novel moves us back to a futuristic dystopia controlled by a feudal system in which every noble family reigns a planet, and each of them owes loyalty to the Emperor Padishah. The family of Leto Atreides is transferred to the inhospitable planet of Arrakis (also known as Dune), which is the only place that contains the "spice" called melange, a drug that produces in those who take some levels of thinking about humans. In the same way this substance is the only one that allows interstellar travel, which is why it is so valuable. When the operation for the extraction of the spice seems controlled, the whole mission becomes complicated. It is then that the ancient rulers of the planet, the Harkonen, decide to attack the planet (with the approval of the emperor) and the young Paul Atreides is forced to flee to the desert, where he will investigate and find his opportunity to overthrow the Harkonen. The soundtrack will be provided by the famous Hans Zimmer and the film will be directed by Denis Villeneuve. In the cast we can find remarkable actors as Timothée Chalamet ('Call Me By Your Name'), Stellan Skarsgård ('Mamma Mia') and Oscar Isaac ('Ex-Machina'), among others.
Director
Cast Dune
Videos
Photos
Trivia Dune
Denis Villeneuve's plans for 'Dune' are quite ambitious, as he hopes to make it the 'Star Wars' he never saw. In an interview, he explained that most of the main ideas of 'Star Wars' came from 'Dune' so it will be a challenge to tackle this project. Villeneuve even said, "In a way, it's 'Star Wars' for adults."
This will be the third adaptation of Frank Herbert's epic novel, after David Lynch's 'Dune' (1984) and the three-episode miniseries 'Dune' (2000).
Denis Villeneuve confirmed that his adaptation of 'Dune' will be split into at least two films, in order to ensure that the original story would be "preserved and not cut into a million pieces."